Career Background
Accustomed to pioneering innovative electronic technology and establishing engineering milestones, Mr. Goodman's comprehensive background encompasses low-noise instrumentation, design-for-test (DFT), fault simulation techniques, and design tool development at established firms such as Tektronix and Honeywell. This innovative mindset was integral to the development of the first DSP-based IF processing for spectral analyzers, of which he was a leading team member in its creation.
Mr. Goodman successfully steered engineering at Analogy Inc., working on electromechanical design simulation tools as Vice President until its IPO. This experience inspired him to Co-found and head Opmaxx Inc., a design-for-test IP firm that later merged with Credence Systems.
Academic Background
Bachelor of Science degree in Electrical Engineering from California Polytechnic State University, San Luis Obispo.
MBA from the University of Portland, Oregon.
---
Engineering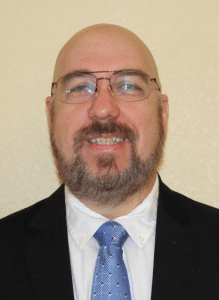 Robert Wagoner
Senior Vice President
Product Development
Career Background
As Ridgetop's Senior Vice President of Product Development, Robert Wagoner is responsible for the manufacturing and production aspects of hardware and software deliverables. An experienced Software/Firmware Engineer with wide-ranging experience in the development of advanced diagnostic and prognostic products,
Academic Background
California State Polytechnic University, Pomona CA, studied math, programming, analog and digital design
California Institute of Technology, Pasadena CA, studied advanced math, Assembly and C programming, hardware design
Publications
Wagoner, R., et al., "Prognostic Health Management (PHM) of Electrical Systems Using Condition-based Data for Anomaly and Prognostic Reasoning," Vol.33, 2013 Chemical Engineering Transactions (AIDIC 2013)
Wagoner, R., et al., "Prognostic-Enabling of an Electrohydrostatic Actuator (EHA) System," Annual Conference of the Prognostics and Health Management Society (PHM 2012), Minneapolis, Minnesota, September 2012
Patents
Gleeson, R. Wagoner, N. Kunst, "A Method for Finding Fault-to-Failure Signature in a Set of Data," U.S. Patent Pending, filed April 4, 2012.
M. Rounds, N. Kunst, and R. Wagoner, "Method of Network…Using Sentinel Network," U.S. Provisional Patent  filed Nov. 14, 2011.