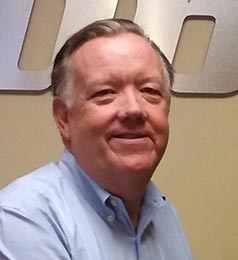 L. Thomas Heiser
President and CEO
Career Background
Mr. Heiser joins Ridgetop Group with more than 35 years of experience in the electronics industry, having spent 30+ years at Hitachi in various executive roles. Most recently Mr. Heiser led Hitachi High Technologies Systems Products Division and business development group. He has led global sales, manufacturing, and business development initiatives inside of Hitachi.
Academic Background
Bachelor of Science degree in Business and Economics from Rockford University, IL.
---
Career Background
Accustomed to pioneering innovative electronic technology and establishing engineering milestones, Mr. Goodman's comprehensive background encompasses low-noise instrumentation, design-for-test (DFT), fault simulation techniques, and design tool development at established firms such as Tektronix and Honeywell. This innovative mindset was integral to the development of the first DSP-based IF processing for spectral analyzers, of which he was a leading team member in its creation.
Mr. Goodman successfully steered engineering at Analogy Inc., working on electromechanical design simulation tools as Vice President until its IPO. This experience inspired him to Co-found and head Opmaxx Inc., a design-for-test IP firm that later merged with Credence Systems.
Academic Background
Bachelor of Science degree in Electrical Engineering from California Polytechnic State University, San Luis Obispo.
MBA from the University of Portland, Oregon.
Community Involvement
Continuing his ongoing support of local economic and educational organizations, Mr. Goodman serves on the Industrial Partners Board for the University of Arizona College of Engineering.
He holds the status of Adjunct and Guest Instructor for the Electrical and Computer Engineering Department, as well as the Eller School of Business Administration.
He is Chairman Emeritus and co-founder of the Arizona Nanotechnology Cluster (AZNano.org), a group with 500 members involved in leading-edge research and development.
Mr. Goodman co-founded and is acting Chairman of Environmental Metrology Corporation (Env-Metrology.com), a Tucson-based firm that provides patented electrochemical sensors for optimization of wafer rinsing and drying processes in semiconductor manufacturing plants.
He also has served as an Investor and Board Member of ESDI, Inc, an innovative optical interferometer metrology firm prior to its acquisition by Mahr of Göttingen, Germany.
Awards & Achievements
In 2008, Mr. Goodman was named an Honorary Alumnus of the University of Arizona (UA) in Tucson, and was awarded the Thomas R. Brown Excellence in Entrepreneurship Award.
He has been recognized as Global Leader of the Year by the UA Global Advantage Outreach Program.
Mr. Goodman co-authored the highly renowned 2015 IEEE Autotestcon Paper, "Advanced Diagnostics and Anomaly Detection for Railroad Safety Applications".
---
Engineering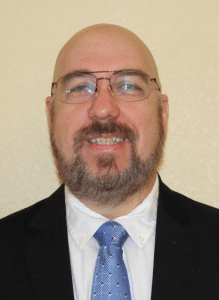 Robert Wagoner
Senior Vice President of Product Development
Career Background
As Ridgetop's Senior Vice President of Product Development, Robert Wagoner is responsible for the manufacturing and production aspects of hardware and software deliverables. He has also been leading the R&D of Ridgetop's foundation prognostics and health management (PHM) application, Sentinel Network™, NightHawk™ NFF Reduction Software Tool, RotoSense™, the Rotary Blade Health Management System™ (RBHMS), and CPT1000™.
An experienced Software/Firmware Engineer with wide-ranging experience in the development of advanced diagnostic and prognostic products, Mr. Wagoner most recently led the development of a Fiber Bragg Grating (FBG) sensor array for monitoring worst case strain on composite material structures used on the Apache Helicopter, utilizing our existing Sentinel Wireless Gateway and Wireless IoT technologies.
In addition, he oversaw the development and commercialization of the industry acclaimed RotoSense sensor, which was most recently recognized in NASA's Spin-Off 2017 magazine. Originating from NASA SBIR Phase 2 contract NNX11CA48C for topic A2.09, "Embedded Data Acquisition Tools for Rotorcraft Diagnostic Sensors", this wireless rotational vibration sensor extracts high-resolution acoustic signatures from rotating components of helicopters, such as gearboxes, in harsh environments. Data from this precision instrument can be used to validate new algorithms that detect and predict faults based on external acoustic signatures, for prognostic purposes.
Mr. Wagoner led efforts on a contract with The Boeing Co. to supply advanced condition-based maintenance (CBM) technology for Boeing's AH-64 Apache helicopter, which involved developing prognostic models for the Apache's electrical system, to predict the remaining useful life of selected electrical components and wiring. This project demonstrated Ridgetop's expertise and experience in developing CBM applications for rotorcraft systems, to include hardware sensors, software algorithms, graphical user interfaces (GUIs), and supporting PHM services — and ability to integrate with existing Health and Usage Monitoring Systems (HUMS) hardware. He is also technical lead and is contributing to the commercialization of Ridgetop's wireless rotational vibration sensor, RotoSense™, as well as the SMRT™ frequency probe, and flagship product SJ BIST™.
Emphasizing his robust experience in project development, Mr. Wagoner as PI for U.S. Navy SBIR Phase II program, N022-1676, titled "Anti-Terrorism – Detection, Indications, and Warnings," completed in Feb. 2006, addressing a net-centric multi-INT system of systems that performed a maritime demonstration that exploited the advantages of publisher/subscribers and distributed information products with dynamic retasking of sensors and sensor platforms. This was the creation of the Sentinel Network, a network health web application for the Navy that includes an IT prognostic engine on the network, and guides support personnel to resolve IT problems, platform which would evolve in to the Sentinel Suite line of products including Sentinel IoT Wireless Module, Sentinel Motion, and Sentinel PowerView.
Mr. Wagoner has developed software architecture and oversaw implementation of new methods of remotely monitoring critical assets in harsh environments.  This has included design of advanced IoT-based sensors for power monitoring, strain and rotational vibration measurements (RotoSense), signal processing to detect degradation (NightHawk, CPT1000, SMRT Probe 4000), and the companion Sentinel Suite Software, the evolution of Sentinel Network,  to create modular and comprehensive equipment monitoring solutions.
Mr. Wagoner has expertise in robotics development and electric propulsion design for unmanned aerial vehicles. He has developed UAV GNC/IMU-6DOF with GPS and ground station software, and created mainstream use of electric ducted fan-jet models.
Community Involvement
Mr. Wagoner is a current member of the Institute of Electrical and Electronics Engineers (IEEE) as well as a member of the IEEE Robotics and Automation Society.
Awards & Achievements
Mr. Wagoner co-authored the highly renowned 2015 IEEE Autotestcon Paper, "Advanced Diagnostics and Anomaly Detection for Railroad Safety Applications".
Academic Background
California State Polytechnic University, Pomona CA, studied math, programming, analog and digital design
California Institute of Technology, Pasadena CA, studied advanced math, Assembly and C programming, hardware design
Publications
Wagoner, R., et al., "Prognostic Health Management (PHM) of Electrical Systems Using Condition-based Data for Anamoly and Prognostic Reasoning," Vol.33, 2013 Chemical Engineering Transactions (AIDIC 2013)
Wagoner, R., et al., "Prognostic-Enabling of an Electrohydrostatic Actuator (EHA) System," Annual Conference of the Prognostics and Health Management Society (PHM 2012), Minneapolis, Minnesota, September 2012
Patents
Gleeson, R. Wagoner, N. Kunst, "A Method for Finding Fault-to-Failure Signature in a Set of Data," U.S. Patent Pending, filed April 4, 2012.
M. Rounds, N. Kunst, and R. Wagoner, "Method of Network…Using Sentinel Network," U.S. Provisional Patent  filed Nov. 14, 2011.
---
Ridgetop Europe
Career Background
Dr. Manhaeve leverages his significant experience in the semiconductor industry to provide unique, cost-effective, highly reliable solutions for IC and electronic circuits and systems testing to global semiconductor companies.
Highly knowledgeable in IC and ASIC design, his range of expertise includes: IC testing, test strategy development and improvement, design for test methodologies (SCAN, BIST, and Boundary Scan) and application, fault models, fault grading, test vector generation, ATPG, digital/mixed-signal circuit testing, memory testing, (supply) current-based testing, (supply) current-based design for testing, Iddx monitor design and development for on-chip and off-chip applications, Iddq, Iddt, Iddx, BICS, Iddx application strategies, reliability screens, quality screening, and 0ppm support.
His background includes an extensive array of services alongside electronic product manufacturers within IC, automotive, medical control, telecommunications, networking devices, sensors and transducers, in addition to a working on a multitude of consumer products ranging from many well-known Fortune 100 to maturing companies.
Academic Background
Ph.D. in Electronics Engineering from University of Hull, UK
MSc, Electronic Engineering – Microelectronics, KHBO
Bachelors Degree, Physics, University of Gent – RUG