Partners
Aliso Technologies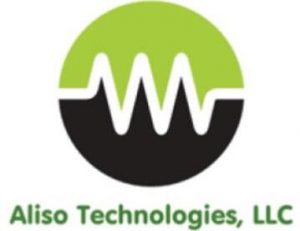 Aliso Technologies is focused on providing new and innovative solutions for Green Energy applications. Its leaders, hailing from firms such as Honeywell, Tektronix and Ridgetop Group, Inc., understand the growing interest in alternative energy sources and have established a selection of design tools and advanced high-efficiency power sources and storage systems for energy applications. Understanding the need for diverse battery management systems (BMS) that can provide longer usability and fewer disruptions to integral power sources, such as electrical grids, mission critical transportation systems, and increased reliability to Integrated Vehicle Health Maintenance (IVHM) allow Aliso Technologies to be the solution to Green Energy challenges.

Baysand, Inc.
is a privately held fabless semiconductor company based in San Jose, Calif., the heart of Silicon Valley. The leader in Application Configurable ASICs, targeting short time-to-market and cost-effective ASIC solutions, BaySand's unique and patented Metal Configurable Standard Cell (MCSC) technology and Field Configurable DSP architecture (fcDSP) provides ASIC designers with world-class solutions with low non-recurring engineering (NRE), Low Power, and Low Unit Cost. In addition, it is recognized as providing the best performance in programmability and flexibility, providing a unique Silicon Shuttle offering — ASIC UltraShuttle-65.
Ridgetop Group, Inc. and Silicon Valley-based BaySand Inc., the leader in application configurable application specific integrated circuits (ASICs), announced they will work cooperatively to develop a series of new applications to increase their existing mixed-signal intellectual property (IP) portfolios.
"Our partnership will catapult Ridgetop Group and its IP portfolio into new application and markets," states Moazzem Hossain, BaySand's executive vice president for Design Solution. "The benefits of combining Ridgetop Group's IP portfolio with ours and our ASIC capabilities will offer shorter time to market and lower-cost manufacturing."

Idaho National Laboratory
INL is the nation's leading center for nuclear energy research and development. INL works in each of the strategic goal areas of DOE: energy, national security, science and environment.
Ridgetop Group of Tucson, Ariz., has partnered with the Idaho National Laboratory (INL) in the expansion of CellSage and its integration into Ridgetop's Sentinel Suite™ family of diagnostic and prognostic tools for electronic systems.
"While it can be used in electric vehicles, CellSage also may be used for applications in the military, space, medicine, electric utilities, telecommunications, some consumer electronics, and specific uses by selected other federal agencies." According to Idaho National Laboratories.
Service Providers

The Aerospace Corporation
As a nonprofit corporation that operates in the public interest, Aerospace possesses a large staff of some of the space industry's top scientists and engineers, representing every conceivable discipline in space systems engineering. Aerospace has also amassed comprehensive databases of space system design data, and employs unique facilities and tools designed and developed based on experience working with space and space-based systems dating back to the 1960s. These tools, and the experts who use them, allow The Aerospace Corporation to innovate and present an array of options that encompass the full tradespace of practical solutions, identify the risks of each, and estimate their likely cost.
The Aerospace Corporation serves the public interest by utilizing our world-class scientific and engineering expertise to solve complex systems problems and bring new technology to bear in order to:
Improve the quality of life by repurposing space technology to non-space endeavors
Advance the state of the art in the fields of health, energy, transportation, and the environment
Inspire future generations of engineers and scientists
Foster innovation in military, civil, and commercial systems and technologies
Research Collaborators
Industry Affiliates
Alliances
Electronic System Design Alliance
Since 2016, Ridgetop has become a voting member of the ESD Alliance, an international association of companies providing goods and services throughout the semiconductor design ecosystem, noting several initiatives that correspond with the organizations needs.
"Ridgetop is an impressive company with a portfolio of equally impressive solutions and tools to improve performance and reliability of mission-critical electronic systems for companies in North America, Europe and Asia," comments Bob Smith, the ESD Alliance's executive director. "It is with great pleasure that the Alliance welcomes Ridgetop Group."