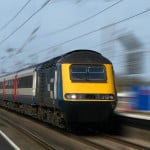 Sentinel  Motion  is  a  product  line  that  includes wireless vibration and motion signature monitoring sensors, prognostic reasoners, and a visualization tool. It is part of the Sentinel Suite family of prognostic and health management (PHM) solutions.
Rotating and vibrating components wear out. These components may be difficult to access and thus very expensive to service. Yet they are integral to the functioning of complex electromechanical systems and must be carefully maintained lest the system as a whole fails. Preventive maintenance performed on a regular schedule is common, but can be needless if the components in question are still healthy with substantial remaining life and so do not actually require servicing. With Sentinel Motion, the system itself can give you an indication of its current condition, to help you determine what to service and when, so you can keep your equipment running at optimal health while minimizing system downtime and avoiding catastrophic failures.
Sensors and Other Hardware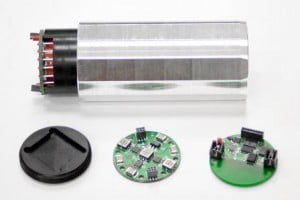 RotoSense™: RotoSense is a wireless sensor enabling easy extraction of high-resolution signatures from rotating or vibrating components. It is a microelectromechanical systems (MEMS)-based sensor that measures motion in three dimensions. It can be mounted on a rotating shaft (e.g., on a pinion gear) or tangentially (e.g., on a planetary gear).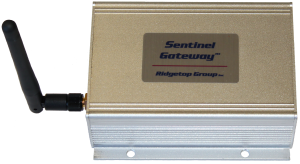 Sentinel Gateway™: Sentinel Gateway is a hub used to communicate with wireless sensors from Ridgetop or other sensor providers. It supports the IEEE 801.15.4 wireless communication protocol and can communicate with as many as eight RotoSense sensors at a time.
PHM Application Software
RotoSense Data Conditioner™: For prognostic applications, the RotoSense Data Conditioner prepares data from RotoSense to get it ready for further processing by ARULE. Other motion sensors may be also be supported with an appropriate data conditioner.
ARULE™: Ridgetop's patented Adaptive Remaining Useful LIfe Estimator™ (ARULE) calculates a system's state of health (SoH) and remaining useful life (RUL). It accepts waveform data from the RotoSense Data Conditioner, or data from a customized Sentinel Motion data conditioner for other suitable motion sensors.
Visualization
Sentinel MotionView™: Sentinel MotionView is a visualization tool to display data collected by the sensor and to monitor changes in performance.
Applications
Sentinel Motion is ideal for many applications, including:
Sensing tool wear, chatter, or spindle balance in CNC machines
Real-time down-hole vibration monitoring in oil and gas exploration
Vibrational signatures in rotating shafts
Detection of train wheel track condition and other anomalies
Gearbox monitoring in helicopters
Wind turbine monitoring
For more information, click here to contact us directly or follow the links below.
Overviews and Brochure
Product Briefs
Related Product Pages
White Papers
Check the following titles you would like to read, then submit your email at the bottom of this list. We will send you an email with your requested information. The email link will expire in one week.

Press Releases
Featured Articles