Continued Education in an Ever Changing Field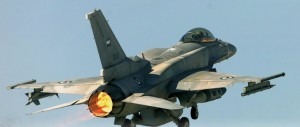 Ridgetop is pleased to present educational webinars prepared and presented by well-known subject matter experts from both within Ridgetop and across the industry. Below are the webinars we offer on a yearly basis. We invite you to sign up for these  webinars at no charge.
Ridgetop Webinars:
ProChek: The Best Way to Obtain Reliability and
Precision Current Measurements
Advanced Anomaly Detection Method for Monitoring
of Complex Equipment and Systems
Presenter James Hofmeister
Structural Health Monitoring Application
Presenters Robert Wagoner, Eric Moser, and Oleg Muhamedov
Multiobjective Optimization
Presenter Dr. Ferenc Szidarovsky
Contact us if you are interested in these topics.
SJ BIST Intermittency and Microcrack Detection

Fiber Bragg Grating (FBG) for Structural Health Monitoring

RotoSense based for Rotary Systems

SMRT based for Power Systems

Q-Star Test Manufacturing Test Applications

Sentinel Suite Applications (End-to-End, Sensors to ARULE)