Ridgetop Group is active in the community, providing educational and promotional information at venues around the world. Hard evidence of this is our busy calendar of webinars, industry conferences, and other events where Ridgetop will be represented with a booth or attendees in the next few months:
Click here for slides and recordings from past webinars.

Upcoming Conferences and Exhibitions »
Ridgetop Group will be exhibiting and attending: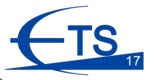 22nd IEEE European Test Symposium
Limassol, Cyprus
May 22-26, 2017
Ridgetop Europe is honored to be a sponsor for the 22nd IEEE European Test Symposium!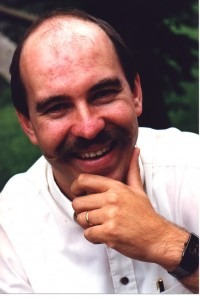 Join us at this year's IEEE European Test Symposium (ETS) and meet the President and CEO of Ridgetop Europe, Dr. Hans Manhaeve. Active in a variety of committees including the Programming and Organizing Committees as one of the "Industrial Relations Chairs", Dr. Manhaeve is a member of the Steering Committee of ETS.
At our table-top demo that can be seen throughout the entire conference, we will be focusing on Quality and Reliability Test and Measurement Solutions such as Q-Star instruments, SJ BIST, and the revolutionary qualification tools, ProChek and ProChek Plus.
Tuesday May, 23rd:
With so much going on, vendors need to make sure and take time and hear his presentation, Reliability – A Nanometer Nightmare?, at Session 2C: Vendor Session 2, (14:00-15:30). As a leader in reliability and qualification testing, this presentation by Dr. Manhaeve should not be missed by who take reliability seriously.
 Wednesday May 24th:
Dr. Manhaeve will be a jury member for the TTTC's E.J. McCluskey Doctoral Thesis Award — ETS Semi-Finals, (10:30-12:30).
Thursday May, 25th:
During Special Session 2 (Session 8B; 11:00-12:30), Dr. Manhaeve will be moderating "Testing for Automotive: What are the Needs and What are the Solutions?" with discussions:
ISO 26262 Fault Detection and Testing, What's Required? — Mathieu BLAZY-WINNING, NXP- France
The Challenges of Test for Automotive Applications – An IP Provider's Perspective — Pete HARROD, ARM -United Kingdom
Automotive Expectation for Semiconductor Testability — Viktor MUELLER, Continental-Germany
Functional Safety Requirements and Solutions for Automotive SoCs — Gurgen HARUTYUNYAN, Synopsys-Armenia
And during Session 9: Industry Wish List (14:00-15:30), he will be a featured speaker discussing the wants and needs of the industry and what we'll be seeing in the near future.
Don't miss seeing us at next week's 22nd IEEE European Test Symposium!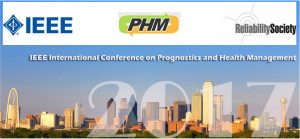 IEEE International Conference on Prognostics and Health Management
Allen (Dallas), Texas, USA
June 19-21, 2017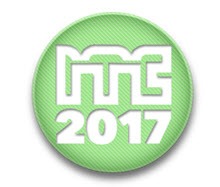 International Test Conference 2017
Fort Worth, Texas, USA
October 31-November 2, 2017
To arrange to meet with a Ridgetop representative during these, or any other events, please
click here.
Training Courses »
Ridgetop offers training courses on prognostics and health management (PHM), semiconductor reliability, advanced diagnostics, and other related topics.
Please contact us for information about technology and product training we can provide for your organization.