Ridgetop Group's Prognostic Health Management Solutions
Ridgetop Group excels at employing its Prognostic Health Management (PHM) solutions through a broad range of sensor arrays that identify, isolate and diagnose degradation and qualification through three specific areas:
Electrical
Physical
Modeling
Electrical Solutions

Through electrical data analysis, our sensor arrays isolate and obtain degradation data, analyze that data, transmit it using our proprietary Sentinel Suite software and allow users to properly measure that information for State-of-Health (SoH) and remaining useful life (RUL) of components such as circuit card assemblies, actuators, RF subsystems, power electronics, microelectromechanical sensors (MEMS) and I/O interconnects.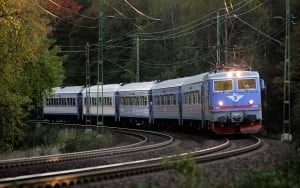 Our diagnostic solutions extend throughout a number of applications including heavy industrial dual-use applications, diagnosis through profiling air temperature probes on aerospace vehicles, monitoring of rotational, vibrational and temperature parameters in X-Y-Z axis, photonics-based detection systems that measure stress and strain (relaying more accurate results than traditional strain gauge-based applications) and detection technology for determining open and shorts on cables quickly, aiding in the data logging or complex cable harnesses. Most recently, we have developed a Lithium-Ion battery monitoring system for aerospace applications, providing much needed capacity control for customers.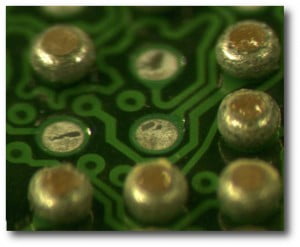 Our Semiconductor Testing methods for Qualification and Reliability extend through the semiconductor fabrication process, ranging through wafer-level semiconductor process characterization of intrinsic reliability, analog-to-digital (ADC) converter testing (with easy integration into chip design) to test the converter's INL and DNL functionality, IDDQ/ISSQ and IDDT module testing for current measurements, interconnect reliability test and qualification for Ball-Grid Array (BGA) using Built-in Self Test (BIST) IP to detect damage to sensitive electronic and electrical interconnects, and high-level process design kit accuracy testing for fabless designers.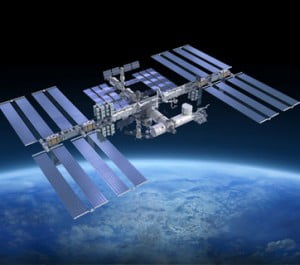 Ridgetop offers design consultation services and products to resolve performance degradation of integrated circuits and modules caused by radiation. Our engineering staff understands the impact caused by harsh environments (including space) through rad-hardened designs that mitigate leakage and threshold voltage shifts in ICs that can cause system failure.
These tools include solutions to the following radiation effects:
Single-Event Effects (SEE)
Total Ionizing Dose (TID)
Transient Dose Rate (TDR)
Ridgetop Group Brings Solutions to You
Ridgetop Group products are designed for use by many of today's most demanding applications and platforms. Our world-class electronic prognostics and semiconductor solutions are used by aerospace, automotive, medical device, industrial, renewable energy, and many more of today's most demanding industries. Key product benefits to these applications include:
Improved reliability of critical electronic systems
Reduced downtime
Reduced maintenance cost and total cost of device ownership
Increased fleet readiness
Visibility of system remaining useful life
Ranging from die-level variation analysis tools to radiation-hardened sensors for aerospace applications, Ridgetop products provide the analysis, performance, and reliability you need to keep even the most critical electronic systems healthy.